Reduce Pain and Improve Mobility 
What is Physiotherapy?
Physiotherapy is a branch of healthcare that focuses on using physical means of assessing, diagnosing, treating and preventing various disabilities and diseases. Physiotherapists have an in-depth knowledge of physical function and movement, which they use to help patients overcome movement disorders that may have been caused by injury, ageing or even present since birth.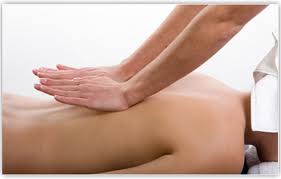 Contact Details
9am-7pm Mon-Thurs
9am-5pm Friday
9am-12noon Saturday
8235 0711

When you see a physiotherapist, they will develop a treatment plan following assessment and diagnosis of your condition. After helping you understand the problem, the treatment plan will be created in a way that is most suitable to your health and lifestyle.
 Why should you see a physiotherapist?
Physiotherapists are qualified experts in managing injuries and reducing pain. Conditions they commonly treat include:


Headaches, whiplash and migraines


Wrist, hand and elbow pain


Shoulder, back and neck pain


Arthritis


Ankle, knee and hip pain


Joint and soft tissue injuries (damage to muscles, ligaments and tendons)


Sports injuries


Work related injury


 What does a typical appointment involve?

To begin, your physiotherapist will conduct a comprehensive assessment of the problem before providing relevant treatment if required. From there, the key part of the treatment is helping you understand what you can do to continue managing the injury and prevent further damage. This combination of immediate relief and long-term goals helps you
find the best physical health and wellbeing
.
 What sort of treatment do physiotherapists use?
Physiotherapists use a variety of techniques depending on the condition. Methods used include:


Increased muscle mobility, strength and flexibility


Airway clearance techniques and breathing exercises


Reduced stiffness and pain through manipulation and mobilisation of joints


Assistance with use of crutches, aids, splints, wheelchairs and walking sticks


Muscle rehabilitation, training and education to improve control


Professional advice on hot and cold therapies


Taping and bracing of injuries


Dry needling


Hydrotherapy


Soft tissue massage


 What should you wear?
There is no special clothing requirement, but it is worth considering that the physiotherapist may examine you in your underwear depending on the condition. To account for this, it is best to wear comfortable clothing that allows freedom of movement. This is sometimes important so that the physiotherapist can properly see and feel the movement of joints, bones, muscles and skin for an accurate assessment.
 Do you need a GP referral?
Because physiotherapists are considered first contact practitioners, a referral is not required for an appointment. The only time when referrals are necessary is when you are visiting as an MVA (more vehicle accident), DVA (department of veteran affairs) or WorkCover patient, or are qualified for treatment on account of the Medicare CDM (chronic disease management) system. While you do not require a referral, physiotherapists often work in conjunction with doctors, chiropractors and other practitioners to develop the most appropriate treatment plan based on your needs.



"All Australians will have access to quality physiotherapy, when and where required, to optimise health and well-being" (APA vision)


1. Australian Physiotherapy Association 2008, 'APA Code of Conduct', viewed on August 14th 2013,
Copyright © 2015 Lakeview Clinic - All Rights Reserved