The Lakeview Chiropractive Team
Contact Details
9am-7pm Mon-Thurs
9am-5pm Friday
9am-12noon Saturday
8235 0711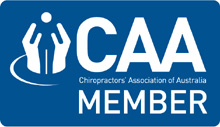 Dr Brad Trenwith
My name is Dr Brad Trenwith and I graduated from Macquarie University with a Masters in Chiropractic in 2003. After graduating I stayed on at the university for 2 years tutoring in Chiropractic skills while working in private practice in Burwood, in Sydney's Inner west, and on the beautiful central coast at Terrigal. After this I moved back home to Adelaide to work in, and eventually own Lakeview Chiropractic. Amazingly, this was the clinic I got my first ever adjustment in. It was such a great experience and changed things for me so significantly, it motivated me to study Chiropractic in the hope that one day I could help others have the same experience.

In my time since graduating, I took an interest in a number of treatment methods and have undertaken study in Applied Kinesiology, Total Body Modification and Clinical Biochemistry. I have come to understand that health and well being are multi factorial and very often, one thing wont be the total solution. We have established what I feel is an excellent team, and a great referral network to help people achieve their health goals. I feel we have the tools and connections to help people in a variety of ways. If you feel we may be able to help, please don't hesitate in contacting us and making an appointment.
 Dr Ben Prince
Hi! My name is Dr. Ben Prince. I studied Chiropractic at Macquarie University, graduating with a Masters of Chiropractic in 2004. Since then I have worked in Newtown in Sydney, the Blue Mountains west of Sydney, Port Lincoln, Morphett Vale and have been happy here at Lakeview Chiropractic since mid-2011. In my years as a chiropractor I have helped people in almost every imaginable profession and occupation - from fisherman and farmers, to nurses, cleaners, tradespeople and desk-jockeys - to live pain-free and achieve their varying health objectives. I find it highly rewarding to help people get well, and then just as importantly, stay well!

Outside of work I enjoy various outdoor leisure activities such as mountain-bike riding, bushwalking, tennis, golf, camping and 4WDing.

I'm also quite a nerd, but love nothing more than going out for a great meal and a delicious bottle of wine.
 Dr Rachel Krollig
Hello! I'm Dr Rachel Krollig, the newest addition to this amazing team. I graduated with my Masters of Chiropractic in 2015 from Macquarie University, having moved to Sydney for five years to study. I have been greatly influenced by both my mum and sister who are both nurses, and developed a strong desire to help people improve their health and wellbeing through a musculoskeletal approach.

Having completed certificates in massage during high school I quickly began witnessing the beneficial results for my clients after a treatment, and knew I wanted to pursue this further. My passion for Chiropractic treatment ignited after being unwell with glandular fever, and I noticed a dramatic improvement in symptoms after receiving treatment from my chiropractor, allowing a fast recovery and improve my health once again. It is always amazing to witness the body's healing capacity when given the opportunity to achieve optimum levels and now, I want to ensure others can reach their best too.

In my spare time I enjoy looking after my nephews and niece, walking my dog, spending time with friends and looking for new activities to get involved with. I am an avid soccer fan, playing for 6 years both socially or in a club. My future dream is to be the team Chiropractor for a local soccer club, or even Adelaide United. I love to dream big!

I am thrilled to be part of the Lakeview team with their holistic approach to health. Your personal wellbeing is my passion and I will assist you in the best possible way to achieve your goals.
 Justin Crowder
My name is Justin Crowder and I graduated from the University of South Australia with a Masters of Physiotherapy in mid 2013. Prior to completing my degree in physiotherapy I completed a Bachelor of Applied Science specializing in Human Movement and Health studies. I am also a qualified massage therapist and personal trainer, which has provided me with the opportunity to work in numerous areas of the health and fitness industry. Such places of employment have included the Australian Institute of Fitness (Lecturer), Westside Bootcamp (Director) and Golffit (Director). My special interests are sports related injuries, rehabilitation and exercise prescription - especially for golfers.

What I love about physiotherapy is that it helps people to live their day-to-day lives pain-free and with a positive outlook. I feel that physiotherapy is all about setting realistic goals together and working towards increasing function and ease of day-to-day activities. The most satisfying thing about physiotherapy to me is being able to work with people and help them to feel better within themselves. There is nothing I love more than seeing a patient both enter and leave the clinic with a smile.

Outside of work I enjoy playing golf both socially and competitively, going out for a good feed with my friends and family, and tinkering with my car. My philosophy for physiotherapy is -"Change what you see by changing how you see it".

I look forward to working in a well-established team who can share their experiences and enrich me with their knowledge. Working together as a multidisciplinary team to provide a holistic approach to patient care is something I am very excited about. The experiences that patient's will have when being able to access physiotherapy, chiropractic, massage and acupuncture all in one place will be nothing short of fulfilling.
 Vivienne Wang
My name is Vivienne Wang. I graduated with a Bachelor in Traditional Chinese Medicine in China in 2000. Since then I worked as a TCM doctor in a hospital until 2006 when I migrated to Australia. I've been practicing acupuncture in Adelaide for seven years, and I'm always happy to introduce the fascinating Oriental treasure to people. I joined Lakeview Chiropractic Clinic in mid-2013. On this beautiful new stage, I'm ready to do my best to help our local community achieve good health and wellbeing with my expertise.
 David Wang
My name is David Wang. It took me a big detour before I finally entered the Allied Health industry. I graduated with a Bachelor of Engineering in Beijing in 2002. After a few years in the IT industry, I decided that I'd like to re-orientate my life. I came to Australia in 2006 to seek a new life. By chance I got the opportunity to learn Chinese massage, which was a totally new realm to me. After working in the industry for five years, I formalized my knowledge and skills with a Diploma of Remedial Massage in 2012. I joined Lakeview Chiropractic Clinic late 2012 as a remedial massage therapist.

Currently I'm studying Exercise and Sport Science at Uni leading to a new career as an Exercise Physiologist and eventually to a Physiotherapist. I have to say I love this industry and I love the clinic. I'm always ready to help with the stiff neck or sore back.
Copyright © 2015 Lakeview Clinic - All Rights Reserved