Your Local Physiotherapy Clinic in Adelaide
The Lakeview Clinic is a multi-disciplinary practice located on the water in West Lakes, just minutes from the CBD. Our experienced team of health care professionals include physiotherapists, chiropractors, relaxation massage therapists, and acupuncture practitioners in a warm and welcoming clinic environment. We are dedicated to providing holistic care that looks at the whole patient to not just prevent illness, but to optimise health as well.
Improve your health with our professional team of physiotherapists
We are proud of our strong referral network in the Western Suburbs. Patients looking for a massage or sports physio in Adelaide come to us for professional attention and a positive care experience. We help our clients achieve their health goals, and can assist in improving a wide range of symptoms and conditions. Through offering a range of integrated treatment options delivered by highly qualified and experienced physiotherapists,
acupuncturists
and more, we aim to be the premier multi-disciplinary allied health clinic in our local area.
Expertise with anything from sports injuries to ongoing conditions
Our team of professionals is highly qualified, with many years of practice experience. Each member is committed to providing the highest level of care, helping all our clients receive the ideal treatment for their situation. Whether it's ongoing conditions or sudden sports injuries, our Adelaide team of physios can help you find relief from pain and discomfort and improve your quality of life.
A range of payment options to suit you
For our patients' convenience, we offer a range of payment and claiming options for our services as sports physiotherapists Adelaide residents trust. We have HICAPS onsite, so you can claim private health rebates immediately. Lakeview Clinic is also accredited with all major health funds. Indeed, we are preferred providers for many funds. Those who qualify for EPC (Enhanced Primary Care) and DVA (Department of Veterans Affairs) treatments are also more than welcome at Lakeview.
Get in touch and discover more about our services
If you require effective
chiropractic
,
remedial massage
, acupuncture or physiotherapy in Adelaide, book an appointment at Lakeview Clinic today. Whether you are a new patient or are coming from another clinic, we are happy to answer your questions about our diverse treatment options. Explore our site and get in touch on (08) 8235 0711 for more information or to make your initial appointment.
9am-7pm Mon-Thurs
9am-5pm Friday
9am-12noon Saturday
Phone
8235 0711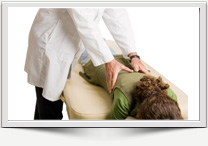 WHAT IS CHIROPRACTIC?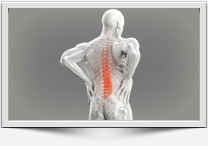 WHAT CAN CHIROPRACTIC HELP?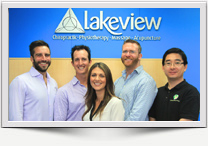 MEET THE TEAM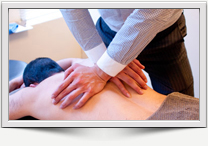 FREQUENTLY ASKED QUESTIONS
Copyright © 2015 Lakeview Clinic - All Rights Reserved